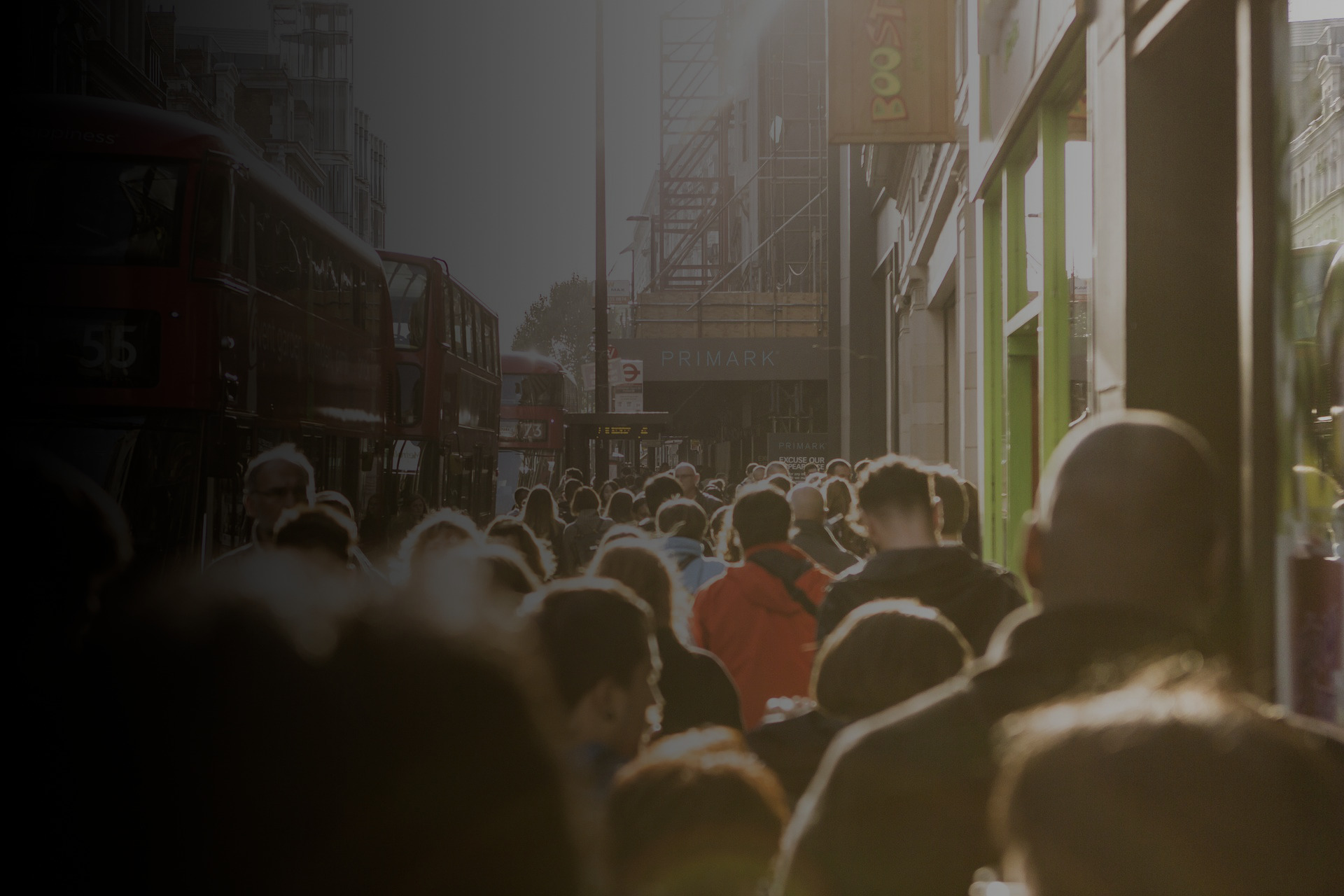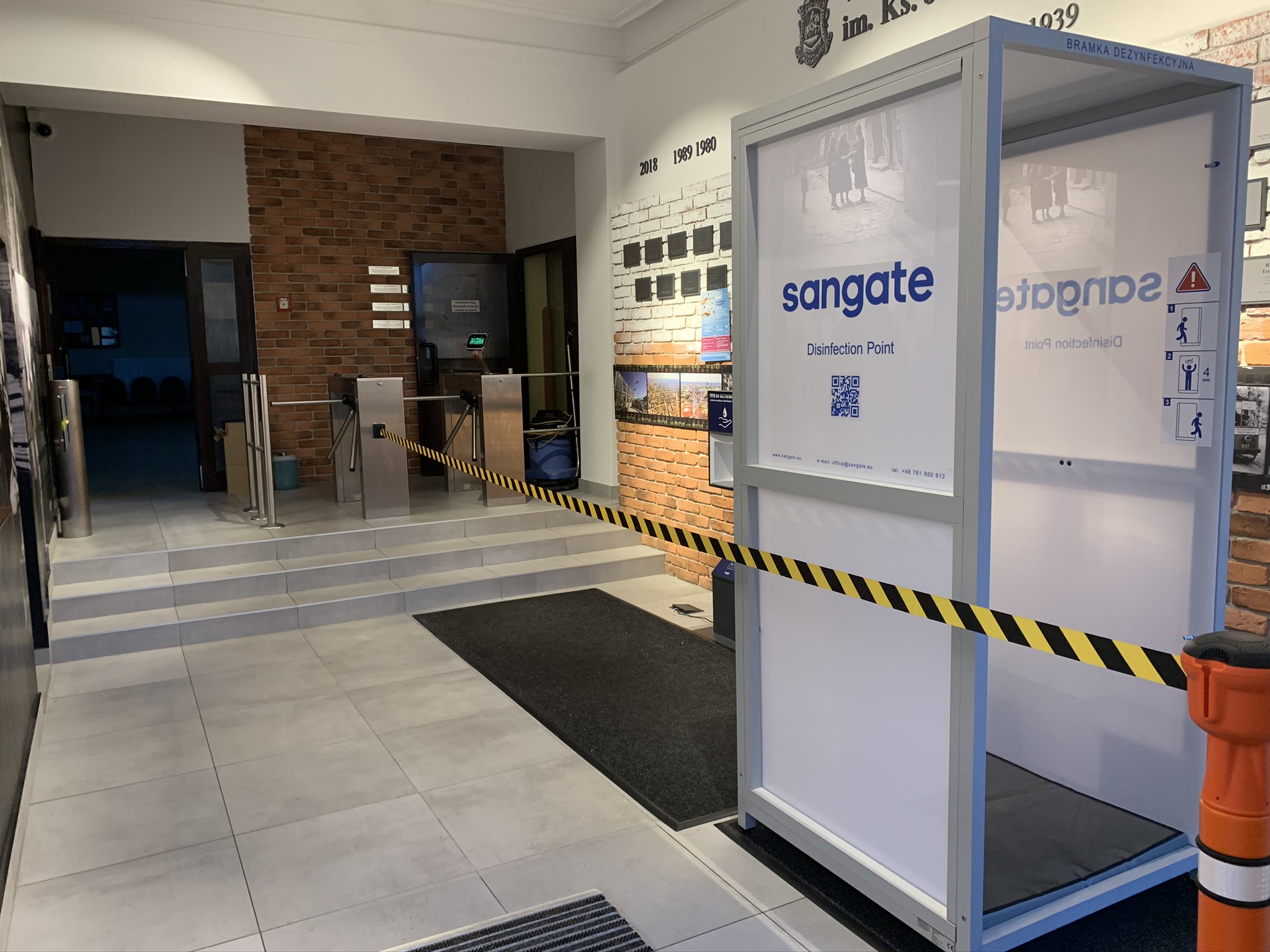 Slide 1
One of the carriers of the virus is clothing, where the viral particles remain for at least 24 hours.
Slide 2
DISINFECTION GATE
in combination with an appropriate disinfectant
liquid, it is an effective tool for removal of
• Viruses
• Bacteria
• Fungi
• Mold
from clothing and shoes
Slide 2
DISINFECTION GATE
• Secure
• Automatic
• Maintenance free
The SANGATE disinfection gate is an automatic, aesthetic and maintenance-free disinfecting device that effectively minimizes the spread of viruses and bacteria wherever there is an increased risk of infection.
Thanks to its aluminium structure and small dimensions, it is mobile and can be set up even in limited spaces.
The preparation is distributed in the form of a mist, which, filling the opening of the gate, effectively disinfects clothes and shoes without leaving a trace on them.
The product has been fully developed and manufactured in Poland. It is a simple and functional solution.
Sangate is an integral part of the integrated security system against COVID-19.
COST OF DISINFECTION FOR ONE PERSON
DISINFECTIONS CAPACITY BETWEEN LIQUID TOP-UPS

Educational institutions: kindergartens, schools, universities, libraries

Events: conferences, corporate meetings, concerts, fairs, sports events

Airports, railroad stations, metro



Retirement homes, hospitals, rehabilitation offices, doctors' offices

Public facilities: cinemas, theatres, sports facilities

Banks, car dealerships, furniture showrooms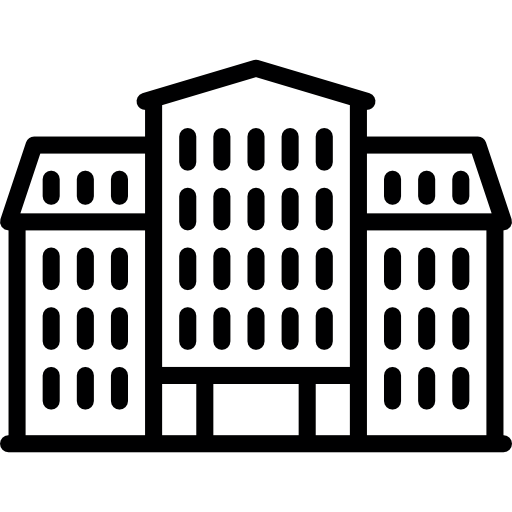 Conference facilities, hotels, guesthouses, holiday centres, restaurants

Office buildings, factories, offices



Supermarkets, shopping centres, chain stores

ARE YOU INTERESTED IN OUR DISINFECTION GATE?
SANGATE Actiliquid is made by mixing two disinfecting concentrates SANGATE BLUE and SANGATE RED and diluting them with water.
The disinfecting substance is chlorine dioxide in an aqueous solution with a ClO2 concentration of 50 ppm (m/m), sprayed into the opening of the gate through a nozzle sprinkler system.
The ClO2 aqueous solution is introduced into the gate in the form of mist, then adsorbed by clothing items of the person passing the gate.
In this form, ClO2 disinfects garment surfaces through contact with dissolved ClO2 mist, until the water evaporates completely, which takes up to a maximum of 30 minutes, after which the remaining ClO2 desorbs and decomposes.
The footwear soles of a person passing through the gate are in direct contact with a disinfection mat spray-soaked in a 50 ppm disinfecting ClO2 solution, causing a virucidal effect.
Chlorine dioxide is a gas dissolved in water. When the evaporation surface of the dispersed fog develops, it desorbs into the air inside the gate, in which the concentration of ClO2 gas does not exceed the level of 0.9 ppm, safe for human inhalation.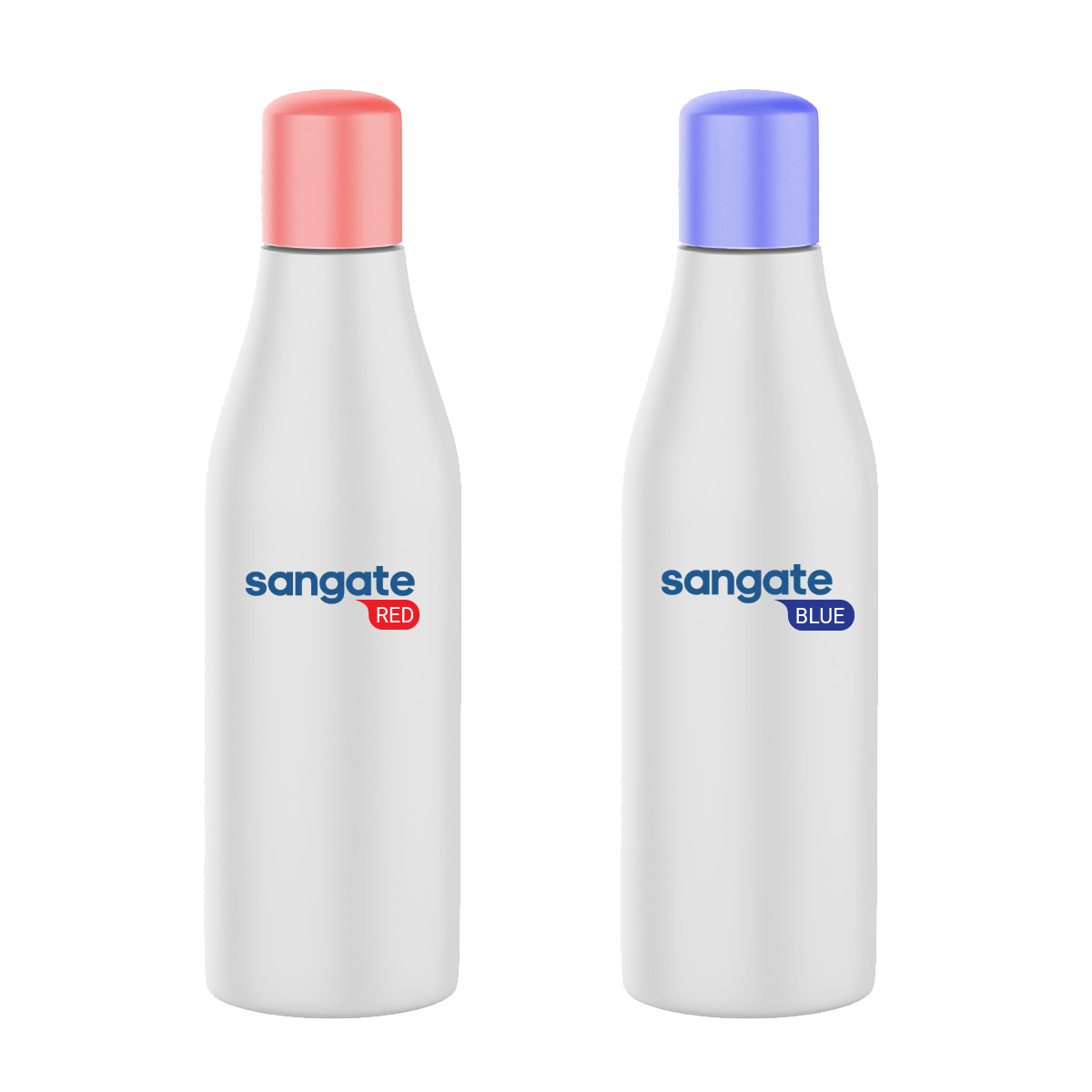 Increasing the security of the facility
Having one of the key elements of the Integrated COVID-19 Prevention System
Preventing the spread of other viruses, bacteria, fungi and mould
Reducing the risk of an infectious outbreak and collective quarantine of people
EMDE GROUP SP. Z O.O. SP. K.
Ul. V Poprzeczna 3a
04-611 Warszawa, Polska
+48 781 800 812
office@sangate.eu
NIP: 9522208388
REGON: 38673663800000